Chosen by the Blade will be available in paperback on Amazon in September!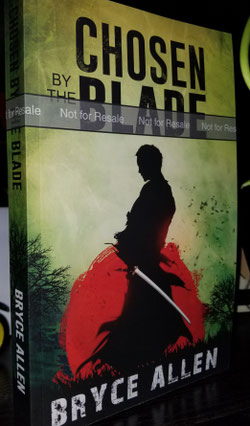 My super awesome publisher sent me an author copy of Chosen by the blade, and after a few small changes, it will be going live on Amazon (there it is on the left - cool right???) I will be ordering a bunch of copies and giving them out to friends and family, so if you are interested, let me know.
Chosen 2 has taken some wild turns, which is slowing me down, but it is worth it. I am confident that this new story will be just as entertaining, if not better than Chosen 1. Either way, I just wanted to stop by and say hello.
I've also recently discovered Goodreads.com - as an author, I feel like I should of heard about it a long time ago. Oh well. My profile is up to date on there now. Check it out!
Have a great day, and I look forward to hearing from you. 
Bryce
---