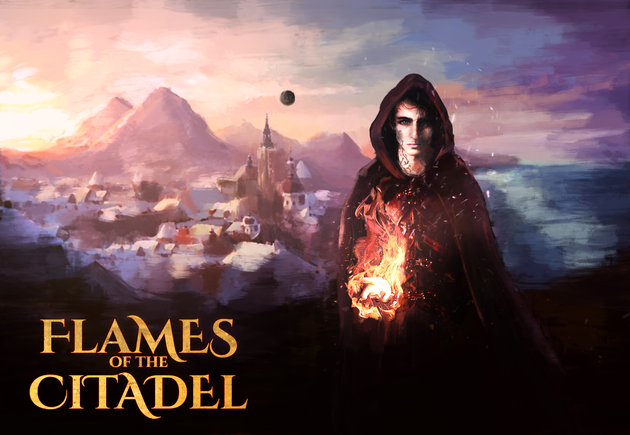 Hey gang! 
A month or so I hosted a 99 Designs contest for the cover art of my book. I was excited because my friend got amazing art done with a 99 Designs contest before.
I got some excellent art as well, but I had my heart set on an old style fantasy painting with a sweeping background and awesome looking fire. Call me old fashioned.
So I took a gamble on a few fiverr artists. Fiverr is site that host a huge number of artists (among other things). They will make you pretty much anything for five bucks. Most of the art didn't work out, but I lucked out big time on my last attempt. Just look at it... beautiful right?
I'm so freaking pumped. Have a good week!